When it comes to exes, the main thing you shouldn't do is to get back with them. Delete every contact with them, because the moment you get back with them, you will be reminded why you split.
Here are some I-WANT-YOU-BACK messages that had me rolling in laughter... I hope they have the same effect on you.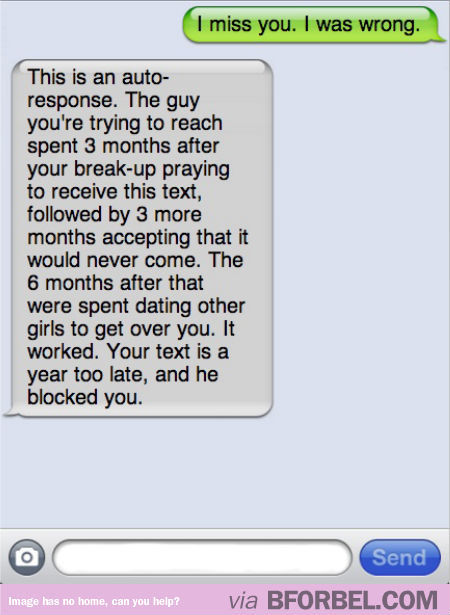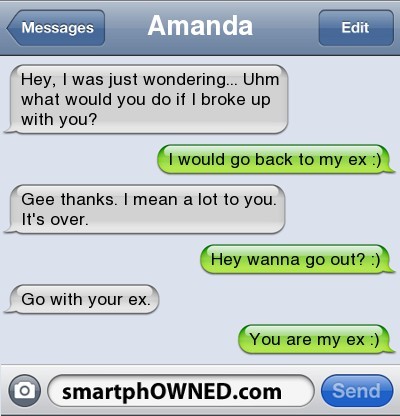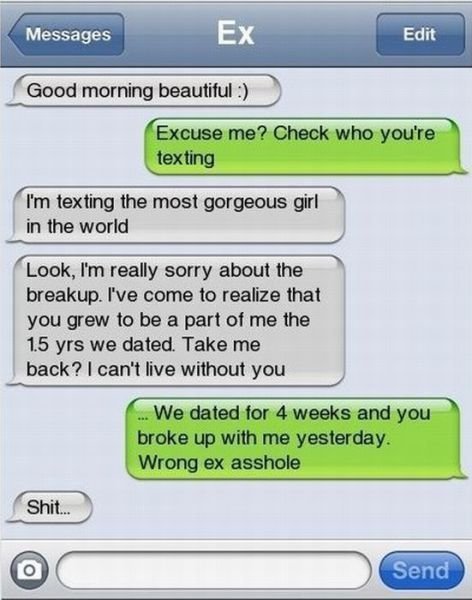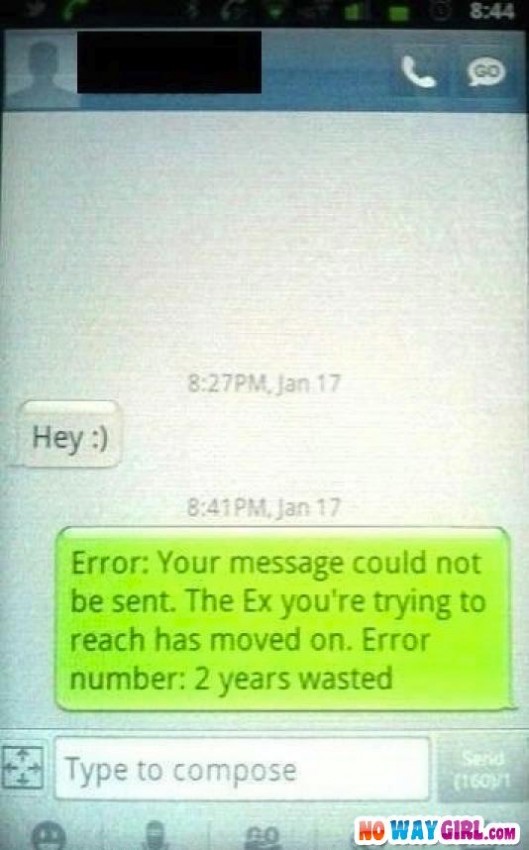 Some make-up's do work, so you should be the one to decide your destiny.