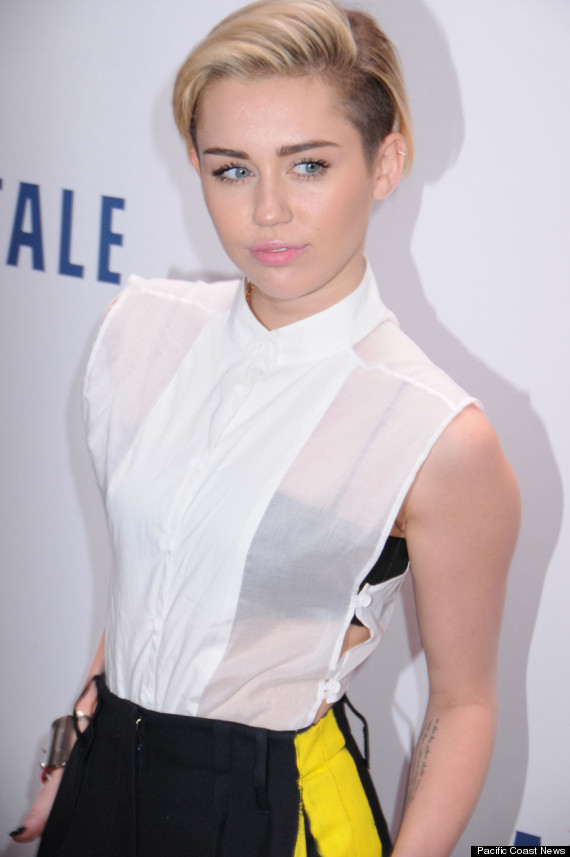 The 21-year-old walked the red carpet last week in wide black and yellow-striped pants and a sheer white top which allowed for her black bra to peek through.
This look is absolutely beautiful and unlike the Miley that hit our screens and web this year. Maybe since the year is coming to an end , this might just be the newly improved Miley we would be expecting next year. Anyways she looks so sweet, young , naive and exactly like the Miley we fell in love with not the train-wreck with tongue-out photos that hit us.
If Miley would remain this way, I believe we would have a more sane society.