Will You Be Watching?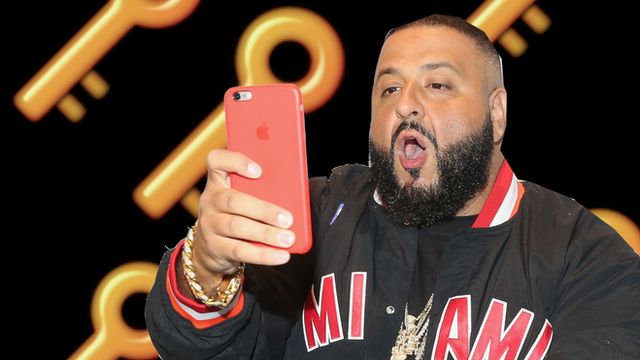 Just like everthing else; from watering his plants, doing his pedicure, fans , bath snaps to his major Key album launch, it goes on. Dj Khaled will be snapchatting the bith of his son. He shared this on Jimmy Kimmel live saying ;
"

Actually, I wanna Snapchat the whole birth,"

When Kimmel asked what his fiancée had to say about broadcasting the birth, Khaled seemed convinced it wouldn't be an issue.

"T

he key is that I'm the king and every queen should support the king. I'm a talk to the doctor and if he says everything is going to run smooth, meaning that the queen is right and my son is right, if it's running smooth … I can just do my

thing."
When asked about he soon coming son, he said;
"definitely going to have a beard"

and that he already considers him a "young icon."
I follow Dj Khaled on Snapchat and i'm definitely sure he would snap the whole process. My data on the other hand will be off for that period.