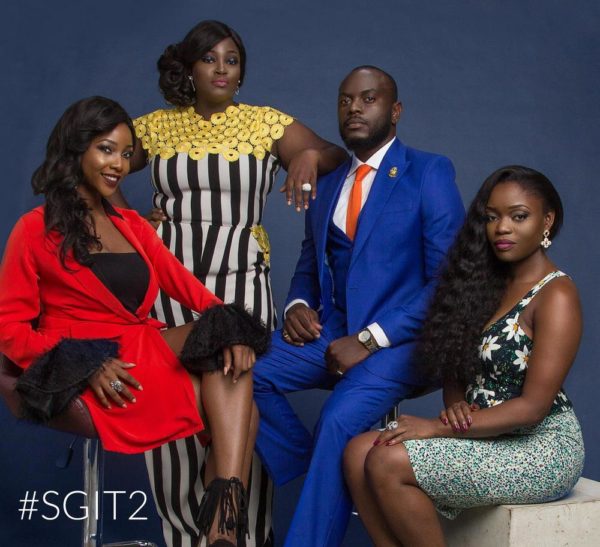 I won't lie, I am addicted to the Ndani web series and for good reason, its amazing!
Now, Skinny Girl In Transit is another story... it doesn't hit me the way Rumor Has It does, it hits me in a more different way. So different I find my self rolling in laughter and in disbelief of the drama surrounding the protagonist.
It's a journey of a famous plus-size radio presenter who is struggling with weight and relationship issues, has an over dramatic mother with colleagues that make you see life as bitter sweet.
I started to watch this series from the first season of the first episode but quickly lost interest from the first episode because I felt it was too drab and uninteresting. The second season on the other hand gave me a change of heart.
Its like being hit with a drama in real color when you ask a fat girl going ham on a chocolate , a penny for her thought. Its amazingly unreal. I haven't seen anything like it in my entire life.
I laughed all the more when one of the writers is plus size and a radio presenter and am like... Go figure (no wonder)
This series has me on the couch with soda, cupcakes and dreams of me as the sugar rush because this series has the big girl getting all the men and the skinny ones with not so much to hold on to for a man.
So grab a bucket of soda and lounge in stacks of donuts and cakes because this series is going to blow your mind away and the drama is interesting. Don't let life hit you back to reality when you are done and on your way out the door.
Kudos to the script writers.... totally worth the watch.