THEY ARE YOUNG,FIERCE, GOLDEN AND WINNING. ADESUWA, MO CHEDDAH, BEVERLY AND SIKA FOR GENEVIEVE MAGAZINE.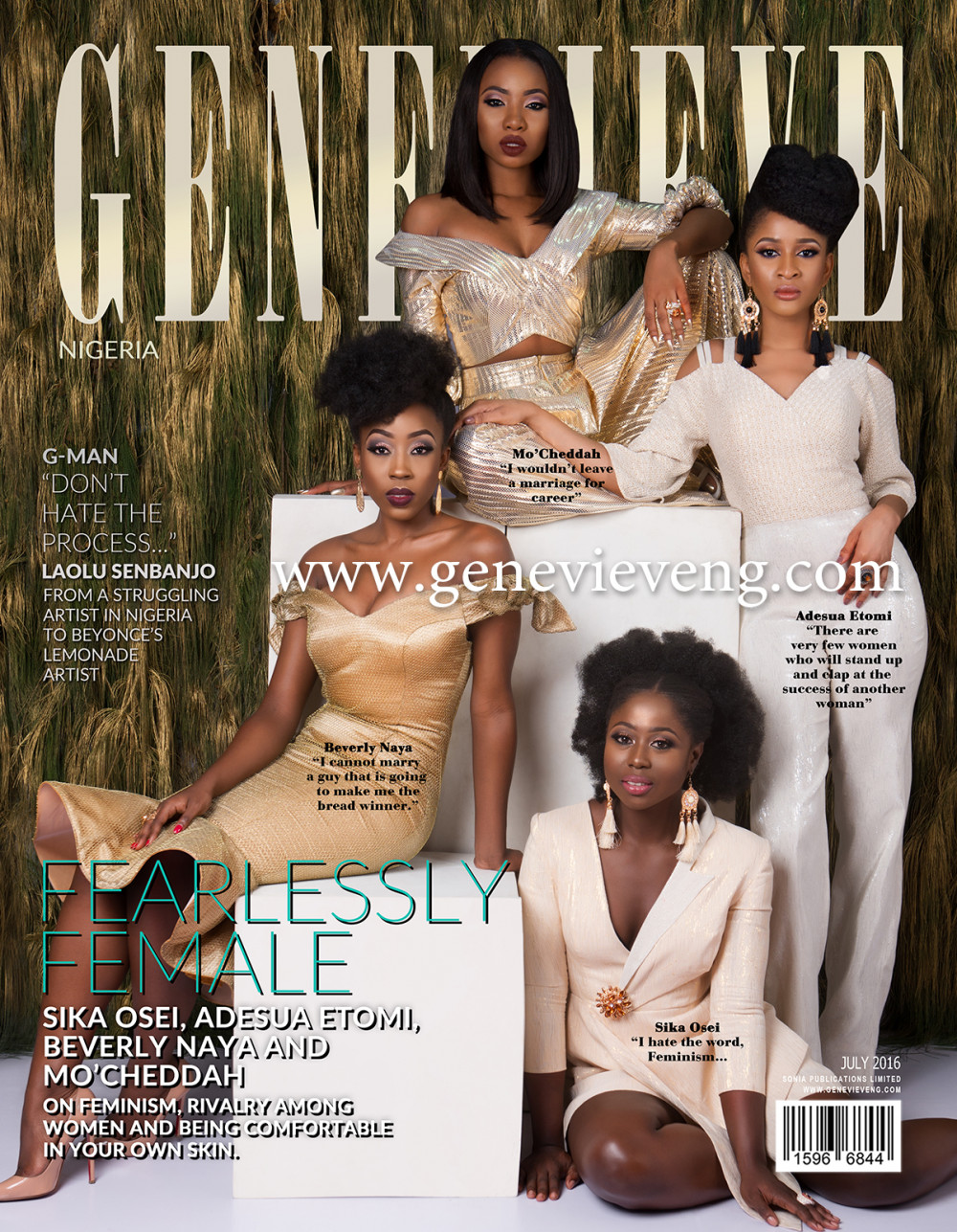 The JULY 2016 issue of Genevieve magazine is celebrating some young women ruling their different fields in the entertainment industry. The cover is fierce, golden, ambitious and strong. Go girl power!
The cover features Mo Cheddah who is repping the music and rap industry, Sika Osei repping TV presenter/ actress, Adesuwa Etomi is sultry and repping for nollywood actresses and Beverly Naya rocking that gold number for actresses.