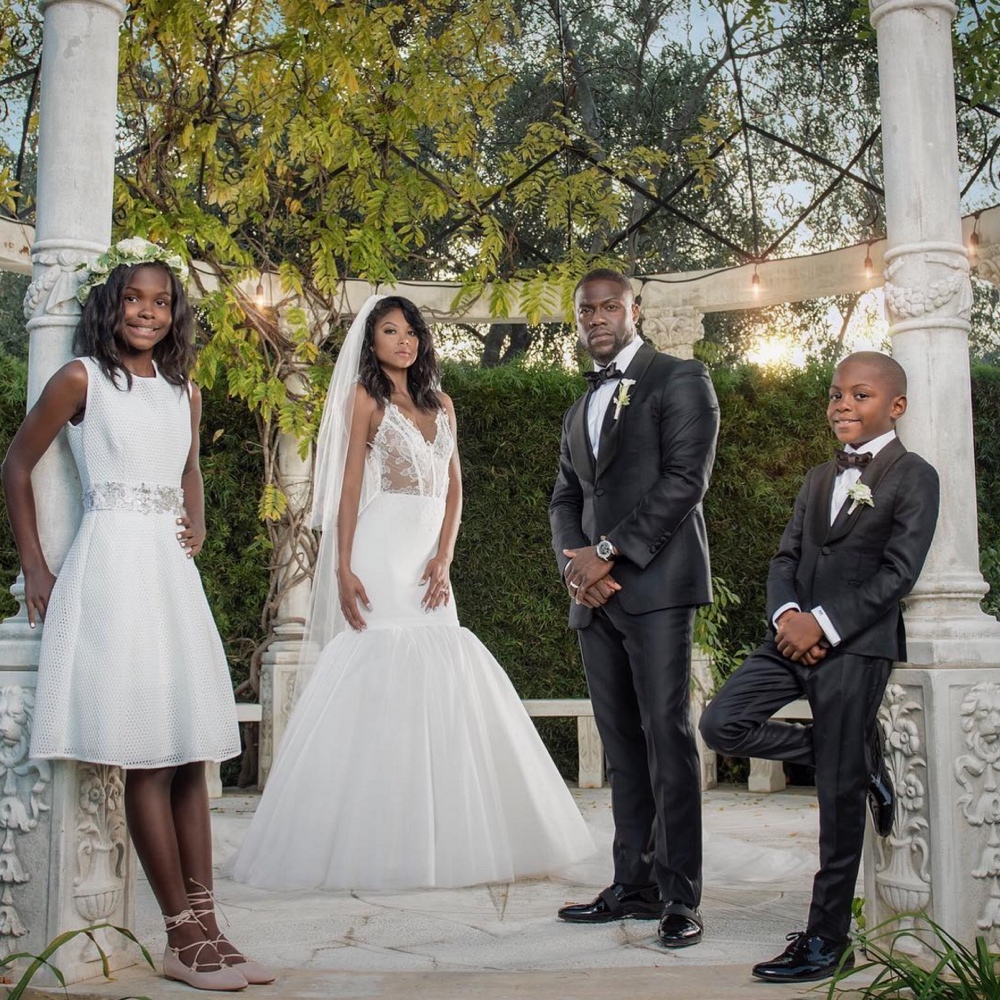 Actor comedian and producer Kevin Hart and his long time model girlfriend Eniko Parish are officially married with his kids Heaven and Hendrix gracing the event as Best man.
Kelvin was married in 2003 and divorced in 2011 to his then wife, the union produced two kids Heaven and Hendrix. They both shared the picture above on instagram. captiioned;
#Harts what's understood doesn't need to be said!!!! #LiveLoveLove
Couples Gabrielle and Dwayne with Nelly and wife graced the event.