Social media can stop you from getting the job of your dreams or get you kicked off the one you got.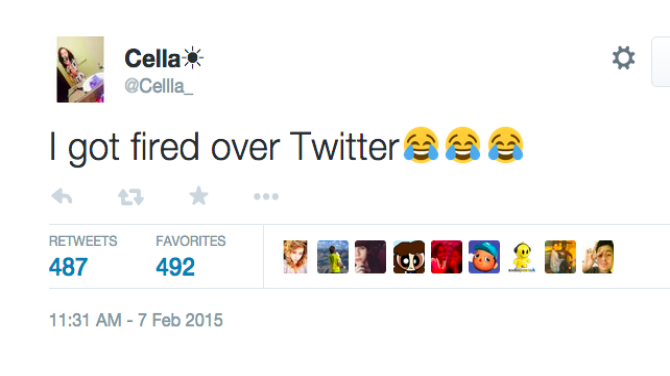 A guy in Nigeria just got fired from his job by tweetinf - Fuck it I hate my job! It had a few retweets. his employer found it and immediately put him out of his misery. If you hate your job, why not just quit/ resign that putting youself through the torture? Hell! If I was his employer I'll fire him too. The tweets are after the cut plus what not to do on social media.
Don't do this then loose your job
5 mistakes that could damage your career
Social media is the community that most people are into. This is the place you make contacts, find love, business and customers. What ever it is you are finding you want to keep it and not ruin the opportuinity.
Never complain about you job/ boss

-

Putting your complaints out there for the world to see is never the way to go, especially when you have something to say about your job or your boss. Even when you think your posts are safe from your boss, a colleague might be able to forward it to him or her.

Sharing your latest job offer. Mashable reports that a woman who posted, "Cisco just offered me a job! Now I have to weigh the utility of a fatty paycheck against the daily commute to San Jose and hating the work."

Unfortunately, a Cisco employee saw the post. She lost the job before her first day.

Some things should be left very confidential.
Poor Texting Language - Like it or not using bad texting on social media can cost you your job. If your employer gets to see it, it puts you in a bad light in a way that you are a poor representation of their brand. So good grammar and language on social media is key.
Posting Tasteless Comments - Comments that tanish the reputation of others or that is hurtful / racist can lead to the end of you job especially if you employer gets to see it.
Mocking Your Customers -

Like complaining about your boss, mocking or complaining about your customers can have equally poor effects.

Complaining about customers only shows your company in a bad light. Most employers won't stand for that, so avoid posting these types of complaints online.